Afrikaans Alamo Literature
Jesus het gesê dat Satan 'n kerk en 'n regering sou hê.
Pous Franciskus is skuldig aan Kinderhandel, Verkragting en Moord
NUWE BELANGRIKE BYGEWERKTE WEERGAWE VOORTVLUGTIGE POUS
DRIE ONSUKSESVOLLE POGINGS OM GOD OMVER TE GOOI
Slimpraatjies of Ware Praatjies?
GEE GOD AAN 'N VROU, WAT DIE SLAGOFFER VAN VERKRAGTING IS, DIE REG OM 'N ABORSIE TE KRY?
Die verskil tussen verlossing en godsdiens
Hemelengele sweef oor ons planeet
WONDERS BO IN DIE HEMEL EN TEKENS ONDER OP DIE AARDE
Die Weermag en Lugmag Van God (Die Wagters)
DIE DUIWEL PRAAT MET DIE HERE EN DIE HERE ANTWOORD HOM
Tony Alamo se Getuienis Droë Beendere
Vlieënde Pierings is 'n Eindtyd-profesie
Opsomming van Ondersoekende Radiojoernaalprogram met Greg Anthony op First Amendment Radio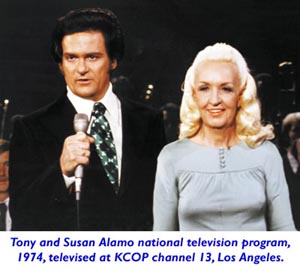 To request CD's, cassette tapes, The Messiah Book, and literature for distribution
e-mail:
Tony Alamo Christian Ministries
or write:
Tony Alamo Christian Ministries Worldwide
P. O. Box 2948
Hollywood, CA 90078 U.S.A.
Twenty-four hour prayer and information line: 661-252-5686