Confiscation of Property
This is the same thing they are doing to me [Pastor Alamo], a Jew, in the United States. They are using such slanderous lies, such as I am a child molester. None of these things are true. They are all false.
They trained some of our former followers by the old Cult Awareness Network (now called Wellspring Retreat) to state that I molested them. It is a dirty lie, and it's sad because people are believing them. Read this article. They are doing the same thing to other Jews in other countries.
Leaflet tells Jews to register in East Ukraine
---
They're Doing These Things to Everybody
---
Drinking Water
by Pastor Tony Alamo
When Jesus Is Lord
by Pastor Susan Alamo
Most recent messages by Pastor Tony Alamo
How Victorious People Of God Respond To Impossible Situations
Is Keeping The Commandments of God "Legalism" And Is "Legalism" Evil?
Does God Permit A Woman The Right To Have An Abortion If She Is A Victim of Rape?
Have You Taken or Will You Take The Mark of The Beast?
Some Historic Items from the Recent Past
Government Subversion The Truth About Tony Alamo
Pope Francis:"Gay marriage should be studied and not dismissed"
Pope Francis Charged with Child Trafficking
A Global Media Advisory from the International Tribunal into Crimes of Church and State (ITCCS) and its Central Directorate, Brussels
In the Matter of The People v. Jorge Bergoglio, Adolfo Nicolas Pachon, Justin Welby and others, and their Bodies Corporate
Urgent Action Appeal to all ITCCS affiliates and People of Conscience: Help us Confront Child Trafficking Heads of Church and State in Rome on April 3!
There is "a network of homosexuals" within the Vatican
Do You Want This Woman To Be Your Next President?
Government Cover-Up
Child Abuse, Satanism, and Murder
"There is nothing worse than child abuse, with the possible exception of falsely accusing people of child abuse." —Senator John DeCamp
Conspiracy of Silence the Franklin cover-up transcript
Karen Hudes, Senior Counsel for the World Bank from 1986-2007, gives proof that the Vatican/the Catholic Church is the head of the Internal Revenue Service. All "IRS revenue/all of our tax dollars is going to the Vatican/the Catholic Church" as Pastor Alamo stated over 32 years ago.
Excerpts from interview on USA Watchdog.com with Karen Hudes transcript
Over 50 Years of Smuggling Drugs into our Country and Weapons out of our Country into Central and South America
---
UFOs
---
Help Provide Bibles to Those in Need
Letters to Pastor Alamo and Comments on the Literature
Updated April 17, 2014
Declaration for Christians by Dick Anthony, Ph.D
---
Another Pearl Harbor This is the reason why the FBI and all the different government agencies are after Alamo with a pack of lies. Those three girls that testified lied and they were brain-dirtied by the Cult Awareness Network which is now being called Wellspring.
Hear a former federal agent confess
Here is how the US Government is breaking the law of the land.
BILL OF RIGHTS
Article the third [Amendment I]
Congress shall make no law respecting an establishment of religion, or prohibiting the free exercise thereof, or abridging the freedom of speech, or of the press; or the right of the people peaceably to assemble, and to petition the Government for a redress of grievances.
American Presidents And The Bible
The government is recruiting people to harass and attack us on the streets
We Are Intellectual Prostitutes
by John Swinton New York Journalist
---
Pastor Alamo is a Political Prisoner for Exposing the Vatican's One World Government
Pastor Tony Alamo is a victim of religious persecution. He was railroaded by the government. According to the 6th Amendment to our Constitution, everyone is granted the right to a trial "by an impartial jury." His jury was anything but impartial. There is no possible way for him to get a fair trial in the state of Arkansas. Pastor Alamo deserves the right to a new and fair trial in another state.
---
Pope Francis named by eyewitness as child trafficker
Revealed: publisher owned by the Catholic Church sells pornography
Clergy Sex Abuse Victims File International Court Case Against Pope
Catholic Sex Abuse and Cruelties Worldwide
Sex Crimes and The Vatican: Documentary of investigation into allegations that a secret church directive, issued by Cardinal Joseph Ratzinger before he became Pope Benedict XVI, is being used to silence the victims of child sex abuse by Roman Catholic priests

Crimen Sollicitationis was written in 1962 in Latin and given to Catholic bishops worldwide who are ordered to keep it locked away in the church safe.

It instructs them how to deal with priests who solicit sex from the confessional. It also deals with "any obscene external act ... with youths of either sex."

Read the confidential document and more at:
http://newsvote.bbc.co.uk/2/hi/programmes/panorama/5389684.stm
read: The Jesuit Oath
---
Excerpts from Susan Alamo's Book entitled
You Damned Fool
Susan Alamo Speaks Out TV Shows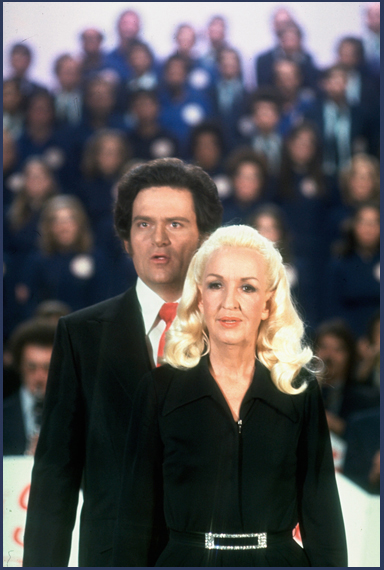 Pastors Tony and Susan Alamo
Articles of Faith of Tony Alamo Christian Ministries
click here for Audio Messages by Pastor Susan Alamo
Revival Begins In the Heart of the Christian
an Audio Message by Pastor Susan Alamo
---
---
Government Child Kidnapping
$4,000 bonuses, Corrupt Child Protective Services
foster children abused and murdered by foster care providers
CA court upholds right to spank child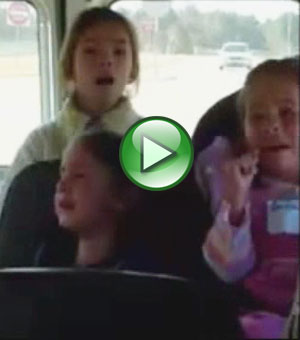 video of Children taken by the Arkansas Dept. of Human Services
---
Waco Massacre Probe 'Experts' Behind Waco
More Inside Story on Waco Massacre
Pastor Alamo's audio message: The Waco Massacre
broadcast February 24, 2006

watch the 3 videos below:
"Day 51"
The True Story of Waco
click on the image to launch in external player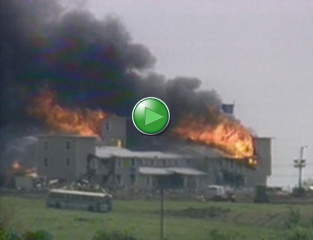 view: WACO The Rules of Engagement
view: WACO the Big Lie
---
Top Mafia figure, Tony Gambino, implicates Vatican and Bush
in prior knowledge and complicity in 9/11 Mass Murder
Listen to Tony Gambino interviewed
by Greg Szymanski
choose your connection speed broadband or dialup
---
view: Certificate of Appreciation by the City of Fouke
click on the image for a larger view.



Tony Alamo Christian Church
Hwy 71, Fouke, Arkansas
south of Texarkana

One of hundreds throughout the world.
click on the image for a larger view.



Tony Alamo Christian Church
4401 Windsor Dr., Fort Smith, Arkansas
click on the image for a larger view.



Tony Alamo Christian Church
Los Angeles, California area
13136 Sierra Hwy, Canyon Country, California
---
To request CD's, cassette tapes, The Messiah Book, and
literature for distribution
e-mail:
Tony Alamo Christian Ministries

or write:
Tony Alamo, World Pastor
Tony Alamo Christian Ministries Worldwide
P. O. Box 2948
Hollywood, CA 90078 U.S.A.

Twenty-four hour prayer
and information line:
(661) 252-5686
fax (661) 252-4362
Services held every night; Monday through Saturday at 8 p.m. and
on Sundays at 3 p.m. and 8 p.m.
download:
Tony Alamo Christian Ministries Bible
King James Version for Windows
Note: Some of the literature on this site requires Adobe Acrobat Reader.
Click here for free download.